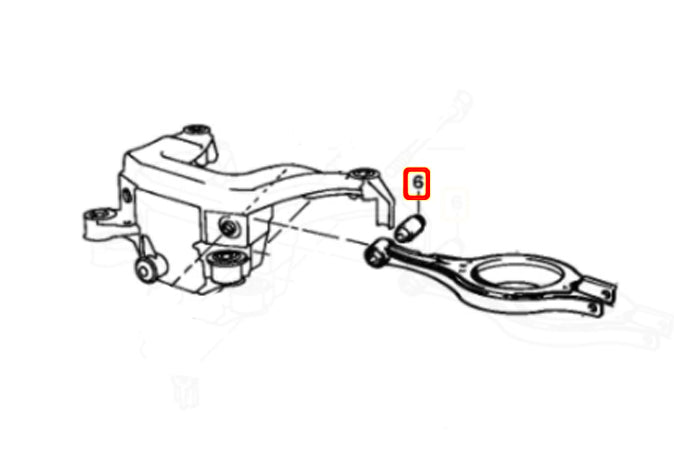 DIY: Replacing BMW E36 Rear Upper Inner Control Arm Bushings
| Boost Monkey
Parts Needed:
Special Tools Needed
Hydraulic Press (20 Ton Ideal)
or
All thread
 Suspension upgrades can be some of the most rewarding upgrades you can perform to your ultimate driving machine. These upper control arm bushings are often overlooked due to their difficulty of removing the bushing. The odd shape of the control arm make removing and pressing in the bushings with traditional tools a real pain.
Since the tool from BMW is NLA, we decided to make our own. Using Our press tool you can remove and install new bushings with the arms off your car in a matter of minutes.
 When pressing in the new bushing, take note of the orientation of the bushing in the control arm. One end of the bushing is longer than the other. See the picture below.
 When looking at the control arms, you can see the orientation of the bushing in picture below. When looking closely at the end of the control arm, you can see one side (*1) of the arm is shorter than the other (*2), and the (*2 side) is extended further onto the bushing tube. The (*2) side is orientated to match the longer ended of the control arm bushing (*3). The picture below best illustrates this.